Agility Practice Jumps - Double Jump.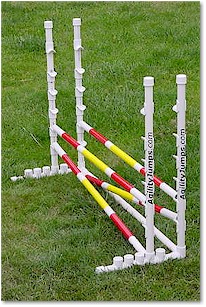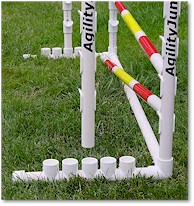 A simple light weight Double Jump that utilizes our standard uprights with a special base. The base provides additional locations for the secondary upright to make available the necessary spreads for the 8", 12", 16", 20" and 24" jump heights.

Light weight wings can be added as an option.

Price
----
Not Currently in Production.
Jumps are being redesigned to accommodate AKC (Again) adding additional Jump Heights.
Check back and we will let you know when we find a solution that is compatible with producing a quality product at an exceptional price.